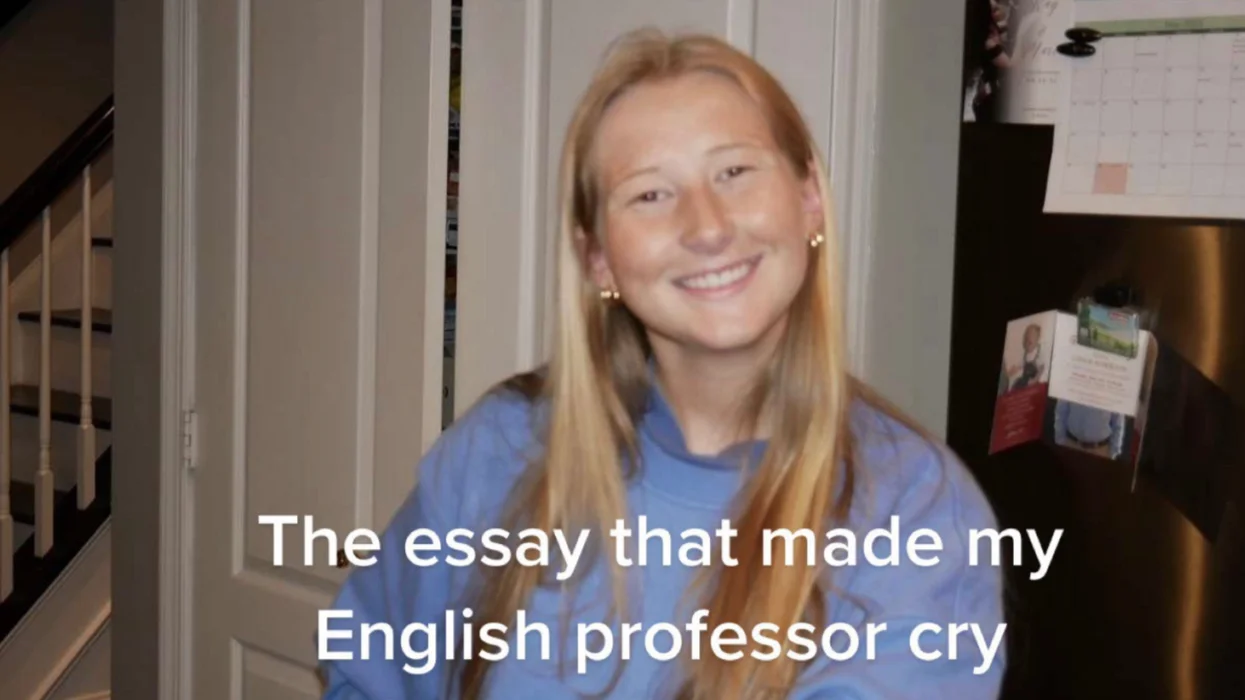 The Essay That Made My English Teacher Cry
We all know that writing holds power over the readers; to inspire them; to move them. If you are in a sword fight, the pen will be a little useful to you. However, it can equip you with the knowledge and wisdom to change the mind of your challenger.
Recently, a teen named Ryan Harman went viral on the internet. It was not a dance number or a funny video, but a personal essay that moved her teacher to tears. Later, she posted the same letter on TikTok where millions saw it of users.
Power of Writing Can Move Teachers
Students in schools and colleges know how hard it is to impress and win the hearts of their teachers. They have to do all the heavy lifting from finding the right topic to outlining, writing multiple drafts, and proofreading them. Still, they have their fingers crossed due to the uncertainty of the results. However, in a dramatic turn of events, Ryan has managed to woo her teachers. Keep in mind that she did nothing special in her essay, except write down the things she faced when her mother was diagnosed with cancer and then battled with it before dying in 2022.
A Powerful Personal Essay Made People Cry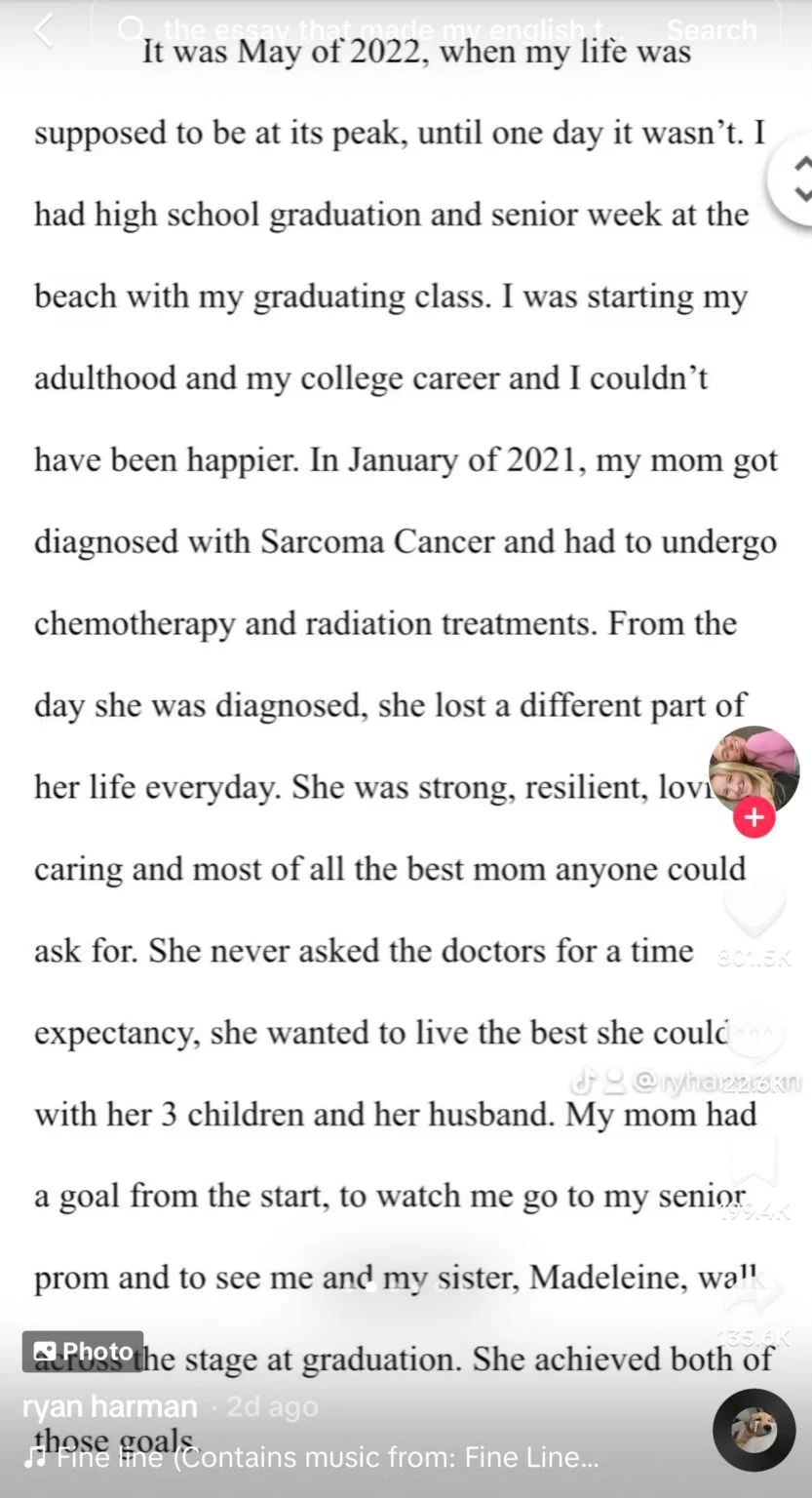 Readers get a look into an influential event, person, place, or else in the life of a writer. Usually, it is the best or the worst day, moment, experience, or anything that could have a lasting impact on the author. In the case of Ryan Harman, she wrote a moving personal essay about her mother. She was diagnosed with cancer and went through several stages of pain and suffering before finding eternal peace. What made people move was the clear depiction of pain and impending doom, the idea of losing a loved one, and how to find the silver linings in life.
A Journey of Loss & Finding Courage
Ryan was vacationing in a beach town with her friends when she found out that her mother was not answering her calls on FaceTime. Ryan was worried for a moment but then thought that her mother might be busy with chores and tasks around the house. Little did she know that her mother could hardly move from where she sat. Although Ryan was strong, she could not bear her mother losing a "part of her life" every day.
Despite the chemotherapy and other prevalent treatments, the condition of her mother got worse. Her mother celebrated the graduation of her daughter, welcoming her into adulthood and giving her all the wishes and prayers to succeed.
Battling Cancer & Odds
Ryan's story is not so different from many others that we hear and experience around us. The anguish of losing a loved one who was with you your whole life, whom you smiled, cried, laughed, and jumped through the phases. It takes only a disease, an incurable one, that can remove the thing from your life that made it so much better.
People Are In Tears After Reading Ryan's Essay
In two days of posting her essay on TikTok, Ryan Harman's essay has been read by over six million people and more than 20,000 people have commented on it. Her journey of pain and suffering has echoed with millions, showing us how we are all together in a bond of humanity.
Visit a best Essay Typer alternative: https://myessaytyper.ai/